Andy Andrews * My Life So Far (Yell Records/Compendia, 2003)
Author, motivational speaker, comedian ... Andrews doesn't claim any of these titles aloud, however, all of these titles are part of his makeup. And all come into play on this live recording.
From "Little League" and "whippings from his parents", to being a "clean" comic in raunchy surroundings. This master storyteller makes you laugh and gives the listener something to think about without offending. This is a great CD for families to listen to together. And how many CDs can you say that about?
For fans of: LES BROWN/ DR LEO BUSCALGIA
Comedian Bone * Saved, Sanctified and Substitute Teaching
(2001)

Bone aka Vernard Hampton has Mainstream television credits (Less Than Perfect/ Comic View/ Oh Drama/ Paramount Motion Picture, "Necessary Roughness"), but he finds more pleasure making audiences laugh with comedy that doesn't degrade.
You'll roll on the floor at his observations on substitute teaching, finding a Christian girlfriend and going to church on homosexual Sunday. Find this project on his site: www.comedianbone.com.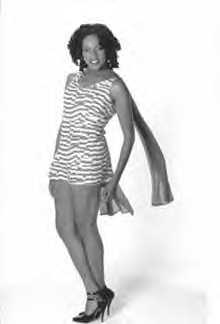 Maura Gale * Ear Candy (Immaculate Conceptions, 2001) Featuring Andrew Gouche`.

For fans of: Tracey King & The Cushites/ Lisa McClendon/ JILL SCOTT/ ERYKAH BADU/ LOVE JONES motion picture soundtrack
A captivatingly awesome, radically funky project. The multitalented
Maura Gale shows what a female poet really sounds like. Not a FOXY
BROWN or LIL' KIM clone, Gale brings the truth about abstinence and
encourages her Black brothers to stand tall in a way that ANGIE
STONE only hinted at; while praising God simultaneously. This
project will appeal to Jazz and Hip-Hop fans whose minds are open to
what's REALLY goin' on. Now THAT'S what's up.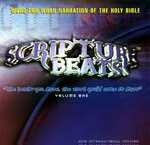 Scripture Beats * Word Of Mouth (Psalm 808 Records, 2001)
Produced by Joseph Brown and Mac "Silencer" Jones
I heard a minister recently talk about putting his sermons on
tape with tight music in the background. These tapes were
being sent to the church's college students for encouragement.
In that same vein, Joseph and Suzanne read scripture over Rap,
Reggae, R&B, Dance and Rock tracks ... A great idea and the
tracks aren't booty, they are bumpin' --on the real.
While I kind of wish that they would have paraphrased in rap
verse instead of just reading the NIV verbatum, I ain't mad at
them. The duo makes up for it with funky bgvs from Patrick
Sawyers, dramatic pauses, tag team narration and choice
scriptures. And who says that everybody gotta rap anyway? I do
think that if Word of Mouth are going to work with Urban youth
--youth in general-- they might want to think about using a
more "everyday" version of the Bible. Although, I do feel that
listeners will be blessed regardless.
Favorites: 1 Peter, Chapter 5/ James, Chapter 4
For fans of: Transformation Crusade
Musical influences: Q-TIP/ BIGGIE SMALLS