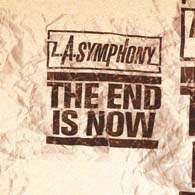 L.A. Symphony * The End Is Now (Gotee, 2003)
What's up with all of these vets in the Christian Rap game coming out with projects that "may or may not be" their last projects (i.e. Sup The Chemist/ LPG/ Peace 586)?
Whether or not this is your first or last chance to check out this talented aggregation of rappers, you'll enjoy the ride. With tunes that cover all kinds of musical categories, this is another one that you play, unashamed for your non-believing friends.
For fans of: WU TANG CLAN/ EMINEM/ MISS JADE/ Pigeon John/ Brainwash Projects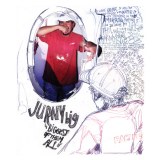 Jurny Big * Biggest Of Them All (Uprok, 2003)
Uprok is at the top of the Rap game, proving it with a new collection of fresh sounds. This time, representing the label is Jurny Big of the group, LPG.
A pioneer in the industry, Jurny is from the original class --SFC, JC & The Boyz, etc. With an easy to follow lyrical flow that is captivating due to the subjects, you also get the phat beats that'll satisfy folks fascinated by Cats like EMINEM and MOP. In fact, Jurny is one of those rappers that isn't afraid to talk about how unfair life can be and the ills of Christian culture. Definitely worth a listen.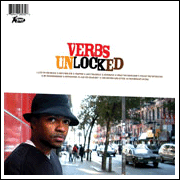 Verbs * Unlocked (Gotee, 2003)

You can call this one the project where DJ JAZZY JEFF & THE FRESH PRINCE transform into WILL SMITH. Meaning that Verbs (and how come I don't get credit for using that new name in print back in 1999 --check the interview on the page marked "DROPPIN JEWELS") really matures on this batch of songs. Here he digs deeper into his creative well and comes up with rare jewels.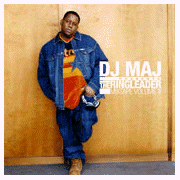 DJ Maj * The Ringleader, Mixtape Vol 3 (Gotee, 2003)

Maj disappoints a little on this third set of jams. After two previous hardcore dance discs (more or less), this time around he takes a more mellow route. And is it just me, or do you kind of wish he'd work with more than just the same bunch of Gotee-ers and branch out to Cats who really need help? For me, the surprise cameos on the interludes were more exciting, because you kind of hope that they'll all end up on the next project. So if you like to harder mixes, check out projects on Uprok, Myx or N'Soul Records.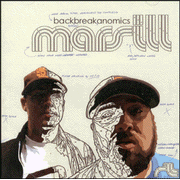 Mars Ill * Backbreakanomics (Gotee, 2003) Guest MCs include: Playdough/ Pigeon John

Dust and manCHILD are back with a more focused sound than what we heard on their Uprok Records project. The Atlanta duo come with the straight and unadulturated Underground on this joint; wowing us with crazy horn samples and sprinkles of Acid Jazz. Check it out.


Luke Geraty * It's Cold Out Here (Syntax, 2003)

"All the monkeys get on up?" ... Did I hear that wrong? That's the problem with labels that don't print their artists' lyrics with the liner notes. But I'm sure that I heard that right.
That one phrase reminded me of a racially charged scene from JOHN SINGLETON's film, "Higher Learning", starring OMAR EPPS & MICHAEL RAPPAPORT; a scene where Michael's character mentioned tying his belt around Omar's neck and making him be his monkey ... So I suggest that Luke consider which neighborhoods he performs that particular song in. I'd hate for it to cause him any problems.
Other than that, Geraty extends the reach of his previously released EP, offering great chill music with unique samples and relaxing flows.

Picks: Last Episode Of Funk/ Sunset Of Smiles/ Satan's Little Angel/ A Day In The Life/ Pandemonium/ Footprints

For Fans of: Pigeon John/ KJ52

RedCloud * Traveling Circus (Syntax, 2003) Featured artists include: Sackcloth Fashion/ Sam Hart/ Christafari

I ended up donating my copy of RedCloud's debut to the Hammond, Indiana library. Not because it was bad. It's just that it was so all over the place that only two or three songs really spoke to me. It wasn't something that I really wanted to pump in the car.
Yet on chapter two, RC tells a different story with a clearer vision. He's still down with that Native Indian Funk that sets the kid apart from the cheesy raps, but this go around, his sound seems more polished. I think I'll keep it.

Picks: Traveling Circus/ Bonifide XTreme/ Don't Wear It Out/ Neva Letcha Go/ Broken Jaw

For Fans of: Faze/ Ambassador
Sackcloth Fashion * The Lone Flower (Syntax Records, 2003)

On their last project, The S.F. had songs so deep that crew member, Kaitlyn Cassels, was crying as she laid her vocals. This time there is more of a quirky vibe that makes them sound like an altogether different group. While unexpected, it is great to see the group stretch their musical wings. I wouldn't mind if they turned the Rap vocals up a bit though. Tonex and Marcos Curiel guest.

For fans of: KJ52/ Chicago 80s House Music/ Even Steven/ PRINCE
Picks: Touch The Sky/ Infectious/ Take My Sin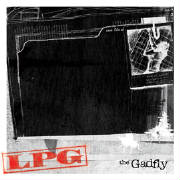 LPG * The Gadfly (Uprok, 2003) Production: Dert/ Peace 586/ Jermz

This is supposed to be their final project. But it's also only their third set, excluding all of the great cameo appearances that they've made over the years.
LPG represents the beginnings of Holy Hip Hop; reppin' a time period where acts like SFC, Freedom Of Soul, Dynamic Twins and IDOL King were runnin' things. This was before every new act was an ex (?) gangbanger and was lacing their rhymes with the "N" word. Back when the messages were so tight that you excused any weaknesses in production.
Jurny and Dax represent true Hip-Hop like SANAA and TAYE hyped in the movie, "Brown Sugar". You know, when it was all about the beats and the rhymes? Plus, LPG ain't scared of shining a bright light on the sometimes shady minded intentions of some in the Christian industry. While newer emcees are trying to come as hard as their Mainstream counterparts, LPG still care about giving you the strongest message over the tightest beats ... Classic Hip Hop Baby.

Picks: Place Called Hip Hope (remix)/ Old Emcees/ Record Keep Spinning
Tunnel Rats Present: Underground Rise, Vol. 1; Sunrise/Sunset * Various Artists (Uprok Records, 2003)

Now this is what's up. On the real. You got Spoken Word hear. Poetry. And most of all, you have collabos with some of the best MCs in the entire music industry. Folks with juice, you have to hype this joint up. This is the kind of project that's supposed to be on somebody's movie soundtrack --"Brown Sugar 2" or House Party 4 (I don't count the movie made by those ex IMMATURE kids).
Featuring the landmark joint, "One Voice" that includes the whole Tunnel Rat crew and LA Symphony posse --should've called it "17 emcees". This project is for the fans who like lyrical wordplay, creative rhymes over hype beats, profanity/"N" word free jams; taking you from the East Coast, to the West Coast, with a stop-over in the Dirty South ... Get this now!!

For fans of: LA Symphony/ Tunnel Rats/ LPG/ New Breed/ Zane

Propaganda * Out Of Nowhere (Uprok, 2003) Production: Donavan Luke Henry/ Don "Dert" Baker

Solid and funky debut, but they literally saved the best for last. The very last track on this project ("It's Just Life") features Propaganda waxing poetically in the lyricist lounge instead of simply rapping. Some might wonder what's the difference, but belief is in the hearing. Propaganda the rapper is, like, "wow". ... Propaganda the poet, flowing over funky beats is, like, "whoa!!!".

Picks: Keep On Singin'/ It's Just Life/ Time And Place/ We ...

For fans of: Tunnel Rats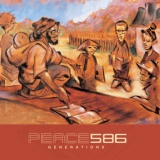 Peace 586 * Generations (Uprok, 2003) Production: Dert
Featured artists include: Sup The Chemist/ LPG/ IDOL King/ Jon Gibson/ Noel of Dynamic Twins

One of the pioneers of Christian Rap takes us back to the good 'ol days when Christian rappers didn't use the "N" word --though Peace does slip at least once-- and when it was all about the beats and the rhyme. For those who've followed Holy Hip Hop since the beginning, this project will leave you with a big smile on your face ... 20 years in the making ... Melodic, sanctifunkdafied head bob stuff.
Too bad he couldn't dig up Ace MC (the Preachas) and Mike E.

For fans of: Freedom Of Soul/ Tunnel Rats
Picks: Love's Still There/ Progress/ Everything

SoleSeekers * Half Way There (EP) (Syntax Records, 2002) Production: DJDNA/ AJ Star

Truth talk on record? Naw. It'll never work ... Anybody can speak nonsense and gangsta talk. But it takes a real M.C. to talk about rappers getting a contract with no talent. It takes strong Cats to talk about the struggles of crafting a song so that it makes sense and grabs the attention of the people responsible for making a hit. Soleseekers does that and more with funky flava that rivals any of their Mainstream counterparts.

Picks: Weapon Of Choice/ Still Right Here

We Are Hip Hope * Various (Gotee, 2002) Featured Artists: GRITS, Toby Mac, John Reuben, Verbs, DJ Maj

New joints from the artist formerly known as "Knowdaverbs", as well the jammy jam by Toby Mac called, "Irene" --featuring the still unreleased J.V.-- highlight this Hip Hop compilation. A great sampler to introduce newbies to the joy of Hip Hop(e).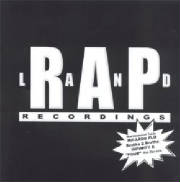 Rapland Recordings Compilation * Various Artists (Rapland Recordings, 2002)

Combine the talents of four solo artists, two groups and a cameo from Christopher "Play" Martin ("House Party" 1,2,3/ "Class Act"/ Platinum recording artist, KID'N'PLAY) and you get one of the best Rap projects ever.
Besides the dynamic skills of Ricardo Flo (Platinum Souls), Brutha 2 Brutha, Infinity and King Solomon, we are reintroduced to former Grapetree Records guest artist, Xplicit (Mr. Real, Christ Fa Real).

Pick hits: What You Don't Know/ Four

Raphi * Cali Quake (Uprok, 2002) uprokrecords.com/ tunnel rats.net/ sphereofhiphop.com --produced by Raphi, Dert and Dax Reynosa

Chompin' at the bit for more of that Tunnel Rats flava? Then be sure to pick up the debut CD from a brother who has appeared on every Tunnel Rats associated release --like LPG's "Earthworm", Peace 586's "Risen Sun" and the upcoming project by Sev Static.

Pick hits: Then and Now/ Let Go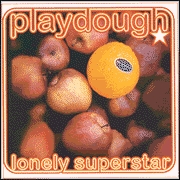 Ill Harmonics * Take Two (Uprok Records, 2002) Produced by Ill Harmonics

For fans of: DC Talk/ BK& Associates/ E-Roc/ Rhymes Monumental/ EMINEM

Ill Harmonics is the kind of group that you can auto- matically like. Maybe its the rhyme ability. Maybe its the Jazzy melodies. The only thing is, the way they craft their lyrics, its hard to get the message on some of the songs right away. Which is okay, because the more you play them, the more you'll like them.

Pick hits: Bowtie Jerks/ Must Be Crazy
GRITS * The Art of Translation (Gotee, 2002) Produced by Ric Robbins, Otto Price, GRITS and Kene Bell. Guest spots: 'Verbs/ Jennifer Knapp/ Nirva.

Probably the most successful Christian Rap group since DC Talk, having had songs placed on several tv shows and movies; selling tons more albums each time out. However, this project surpasses all of the others in variety -- displaying different sounds and styles.
Check out "Be Mine", a breezy open letter to the women of the world spent on the negative "love songs" from Main stream rappers. "Video Girl" speaks on the exploitation of sister in music videos. And "Sunny Days" features the CULT JAM-type vocals of Nirva --splendid.

Sounds: Dirty South (ala MASTER P), Neo-Soul, classic GRITS
For fans of: LISA LISA & THE CULT JAM, Tonex, Brainwash Projects

Pick hits: Runnin/ Tennessee Boys/ Be Mine/ Video Girl/ Believe/ Sunny Days/ Love Child

Acts 29: Under Exposed (Syntax, 2001)

Unique and mellow blends of sound envelope relateable lyrical concepts. Check out "Missionary Dater", a song that explores the dangers of dating an unsaved perosn. Of special note is background singer, Tiffany Simpson, who makes the project extra special with her terrific vocals.

For fans of: Q Tip/ Saved Young Ministas
Pick hits: Sweet Tooth/ Overnight/ Missionary Dater/ Family Life/ Confessions.

Gibraan * Mockinbyrd Slang (Syntax, 2001) syntaxrecords.com
Produced by T-Boy

G comes hot and heavy with that patented Nureau vibe (courtesy of Verity recording artist, Tonex). A true poet at heart, it comes through loud and clear, intertwined with mideastern melodies and hardcore beats ... Too tight for words.

Pick hits: Firewater/ Strictly For My N.I.N.J.A.Z. (feat: a sample for the "Dynasty" theme song)

Lojique * Language Arts (Syntax, 2001) Produced by Nickels
Guest artists: Acts 29/ Sentry

For fans of: Ahmad/ Q TIP

Eastern/ Indonesian type flava is the environment that Lojique chooses to play around in. It takes a little getting used to, but once you get into it, you realize that these cats are mad talented.


Night Owls 1:Nocturnal Doctrine * Various Artists (Syntax, 2001) Guests include: Sup The Chemist/ Peace 586/ Luke Geraty/ Pigeon John/ Elle Roc

Smooth. Playful. Creative. Everything that made you fall in love with Rap music in the first place. Lots of diferent artists on this compilation, yet the mood is Jazzy and mellow throughout.

Pick hits: Natural Method/ Passion & Honey/ Inhale 2 Exhale /You And Yours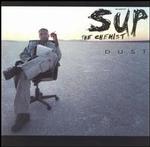 Sup The Chemist * Dust (Beesyde Records/UpRok, 2000)
With influences that range from THE DOORS and MICHAEL JACKSON to SADE and JOHN COLTRANE, Chris Cooper reappears with another collection of mind jams. Like a Saved CHUCK D or KRS 1, Sup is not satisfied with just giving his people anything ordinary on his discs. As when he was known as the leader of the pioneering Rap group, SFC, Sup the Chemist continues to offer lyrics that will "suplex your mind".
For fans of: Peace 586/ LPG/ AHMAD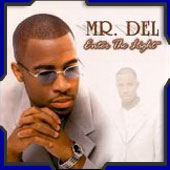 Mr. Del * Enter The Light (Re'liant Gospel, 2000) Production: Mr. Del/ Chris Morris/ Billy Brown

THREE SIX MAFIA's loss is our gain as Mr. Del debuts with some slammin' cuts and smooth slow jams that are tight lyrically as well as musically.


Picks: Another Place/ Holy Bounce/ Who Got It
For fans of: Brent Jones & TP Mobb/ DA BRAT
MG!The Visionary * TransparEmcee (Bec/Uprok, 2000)

A frantic/whirlwind trip through the mind of former 3NP member (remember the "Sanctifunktifyd" compilation?), MG. And I do mean "whirlwind", because just listening to some of these songs will make your head spin. Witness the debut of the Gospel BUSTA RHYMES. Though a bit more Jazzy in groove theory, still, he's just as unpredictable.

Picks: Rock Your World (reminiscent of"Sweetest Thing" from the LOVE JONES soundtrack)
CROW * Operation KAP (Grapetree, 1999)

Bruthaz Grimm member, CROW, embarks on his debut solo project with a mission to shine the light on the world of pimps and prostitution. A former pimp himself, CROW, deals with a character named "Sylvia" throughout the project, showing her downward spiral and eventual attempt towards redemption. This is hardcore, but a different kind of hardcore ... Parents listen first, that you may be able to discuss it with your teen. But this is a little too hard for kids under the age of 13. Parental discretion is definitely advised.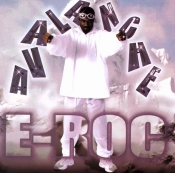 E-roc * Avanlanche (Grapetree, 1999)

The idea is that Christ's return will be like an avalanche --unstoppable and very powerful. So we should be
prepared or be buried ... That sounds good to me, but then I have the press release explaining that. To the average listener, this message may seem to be buried --deep-- under
phat beats and enticing music. Actually, I still prefer the straight ahead message of his debut project ... "Kool Aid" anyone?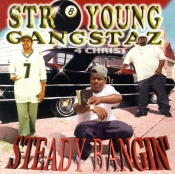 Str8 Young Gangstaz 4 Christ (Grapetree, 1999)Production: Big Tone/ A.K.G./ Kenny Smith

I like Rap. I respect the art form. But I can't get with everybody. Not to say that this isn't a good project, it's just not in heavy rotation at my crib.
The Gangstaz have that same vibe that you get with Cats like SNOOP & DRE and will appeal to that crowd. But if you're into that Freedom Of Soul or GRITS/ Jazzy Rap vibe, this "Chronic" flavored joint will to start to get on your nerves.
Made up of a youth director, an ex gangbanger and a minster, this group comes hard --like a DOGG POUND album-- which is too hard for me. But maybe you'll like it.

Picks: You're Always/ Move Tha Crowd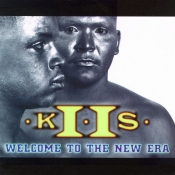 KIIS * Welcome To The New Era (Metro One, 1997) Produced by New Era Productions

Though KIIS have a funky sound, musically this project is kind of bland. Still, the lyrics are relevant and catchy. However, the most important reason to get this project is the unique anti-abortion tune entitled, "Operation:Rescue" ... I promise you, it'll tear at your heart.

Picks: Cast Your Cares/ After The Rain/ Operation:Rescue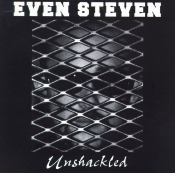 Even Steven * Unshackled (Voice Of Thunder, 1995)

Even Steven is the latest on the Christian Hip-Hop scene. In some ways he reminds me of the Tim Miner/Artisan /Knightlight era --solid lyrics, but music and flow that can sometimes use an extra boost.
"Just Like That" has a steady flow and a sing-song hook that makes you wanna listen. On "One For Me" about E.S.'s wife, he sounds so laid back and at home with the groove. These are explicit Christian lyrics, so blastin' this out of your trunk could lead to lots of open stares and souls being ministered to. Check it out.

Picks: Yolanda/ Rollin' Wit Flava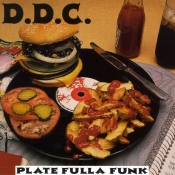 DDC * Plate Fulla Funk (Grapetree Records, 1995) Produced by Jeff "Samp" Adams/ Mystro

Bass heavy. Beat heavy. Promoting racial harmony and unity in Christ, this duo churns out a great party disc. Most noteworthy is the unique use of Al Green's "Still In Love" --sampled on the cut, "Abstract".

Picks: Plate Fulla Funk/ Funky Style/ Back To The Basics/ Abstract
For fans of: CYPRESS HILL/ Even Steven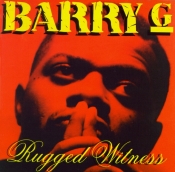 Barry G * Rugged Witness (Grapetree, 1995)

"Ain't Nothin'" hooked me right away with the smooth as silk ISLEY BROTHERS sample. "Jesus Pleaser (remix)" reminds you of the flow and style of the current Rap hits on Mainstream radio stations. "I'm a Jesus pleaser, cause I love pleasin' Jesus ...", sticks in your head and makes you real glad that this brother is back on the scene.
Just like early P.I.D. reminds of RUN DMC, Barry G fits right in with your NOTORIOUS BIGS and CRAIG MACKS.

Picks: I Got 'Em/ Step To Jehovah/ Ain't Nothin'

S.S.M.O.B. * Papa Didn't Raize No Punkz (Metro One, 1995)

The TONE LOC like vocals of leader, King Shon, grab your attention at first. Then you you're sucked into the funky, yet dark grooves of each cut ... This is hardcore Gangsta Funk here. So if you prefer not so heavy grooves, you may only be able to take this one in teeny-tiny doses.
I like it, but I can't listen to it like I could Commissioned or even S.F.C. But then, maybe it's not neccessarily meant for my ears. Especially with the constant use of the "N" word.

Picks: Ghettumup/ Punk Of The Year/ Kan-U-Se-Me/ Anotha Phunky Song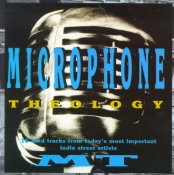 Microphone Theology * Various Artists (Metro One/Indie Empire, 1994)

A collabo between Grapetree and Metro One Records to expose artists without a "major" record label deal. Artists featured include S.F.C., SS Mob, Fros't, E-Roc, Geno V and Evangelist MC.

For fans of: TONE LOC/ ICE T/ SNOOP DOGGY DOG

Sanktifunctafyd * Various (NSoul Records/23:4 Magazine, 1994) Production: Chris "Super C" Cooper/ GodQuest/3NP

Compilation with highs and lows. Different influences here, but the best include the G-Funk/DR. DRE vibe of the Young Ministas, the Jazzy flava of Brainwash Projects and the smooth, laidback flow of GodQuest.

Picks: True Ta The End/ Dead To Sin & Not The Same/ Testimony/ Mucha Muchachas/ Set'n U Free