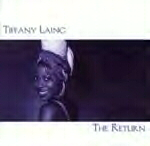 Tiffany Laing * The Return (12 Tribes Musical Empire, 2003) Production: Lew Laing/ Tiffany Laing. Featured Artists: Corey Red/ Nysa Shenay
Whoa! Talk about a well produced project ... Tiffany brings the goods for real on this project of breezy jams that'll keep you groovin' ... The best justice I can do her in summing up this album ... MUSIQ SOULCHILD was describing an up and coming group from Philadelphia ... Tiffany Laing is "the truth".
Picks: Return/ I Am
For fans of: ANGELA WINBUSH/ JILL SCOTT/ Joye B Moore/ Lisa McClendon
Lisa McClendon * Soul Music (Integrity/Epic, 2003)

McClendon has the earthy vibe of the best from the Mainstream Neo Soul bunch. Yet she retains the lyrical focus of the Gospel Soulsters (i.e. Jon Gibson/ Tonex/ Montrel Darrett/ Nicole Mullins); not hinting at God with abstract words that could hide New Age or Baduizm type philosophies.
At times she displays unique Jazz "runs" in her vocals similiar to those used by Pop star, BRANDY; the way she savors various lines of her songs. But mostly, she bares a striking resemblence to Lauryn Hill -- not the Hip Hop Lauryn, but the aching for true love/ spiritual longing/ retro/ unplugged Lauryn.
McClendon bares her soul, sharing her life tales without getting graphic in way that steers you away from the ultimate message of her CD -- that Jesus saves.

Picks: Breathe/ Grace,Grace,Grace/ Old School/ Go/ Has Anybody Seen Love

For fans of: INDIA ARIE/ JILL SCOTT/ LAURYN HILL/ Shelly Gaines/ Terri Carroll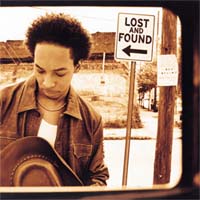 Deitrick Haddon * Lost & Found (Verity, 2002)
Depending on who you ask, moving to Verity Records is a major move for Deitrick Haddon. Though real heads know that some Verity projects don't always get as much hype as others. But on talent alone, Haddon has enough fuel to take him far beyond the stars. With his unique MICHAEL JACKSON meets R KELLY vibe, Damita's hubby will make a fan out of you if you aren't already.
Picks: Changed Man/ Sinner's Prayer/ Oh Yeah (featuring Fred Hammond & BB Jay)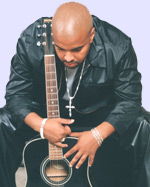 Christopher Lewis * Life (Light Music, 2002)

Lewis explodes with a debut that needs to be heard on Mainstream radio. One of the most exciting artists to come out on the Urban Gospel scene since we first got a whiff of Tonex's Nureau Soul Funk in 1997. Blazing jams and heart breaking balllads.

For fans of: Tonex/ BABYFACE/ R KELLY/ D'ANGELO/ MUSIC SOULCHILD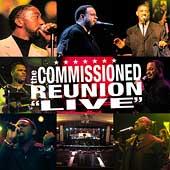 Featuring Mitch, Karl, Marcus, Fred, Marvin & Keith
Commissioned * Commissioned Reunion (Verity, 2002) Produced by Fred Hammond

If you've been a regular Commissioned fan throughout all time and seasons, then you've come to expect that ordinary just won't do. That they have an irreplaceable love for what they do and ... This is a really tight project.

But first, the bad news ... Michael Brooks and Maxx Frank --now pastors-- were not able to participate at this live recording in October 2001. Eddie Howard and Chris Poole are not here. Allegedly, Montrel Darrett wasn't asked to participate. Also absent are prominent supporting artists like Dawkins & Dawkins, Mike E, Parkes Stewart, Witness and the list goes on. However, the original voices are here, as well as Marvin Sapp and Marcus Cole (who at times, reminds you of Montrel Darrett) ... And this brings us to another great flaw of this project.

In the midst of Jazzy/Funky re-interpretations of classic songs and dazzling harmonies that astound, Marcus and Marvin are sort of left hanging --Marcus moreso than Marvin. Yes, he is included on many of the tunes, often taking some of Keith Staten's old ad-libs and refashioning them. However, none of his compositions are included on this 2CD set, nor are any of the songs from the group's 1996 album, "Irreplaceable Love" --which was so good that it landed a coveted spot on the BEST BUY store chains' listening stations with a glowing review. This is a pity, since some of Marvin Sapp's best performances were on the "IL".

See, I'm glad that the old gang came back together, but with RFC on backing vocals and "non-Commissioned" musicians playing ... As great as this project sounds and as much as it will minister to all that listen ... For die-hard fans who've been there from "I'm Goin' On" all the way to the present ... It's just another episode of "The Fred Hammond Show".

Picks: Lay Your Troubles Down/ I Can't Live Without You/ King Of Glory/ Giving My Problems To You/ Back In The Saddle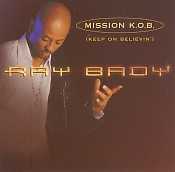 Ray Bady * Mission K.O.B. (Gospocentric Records, 2002) Produced by Percy Bady

Bady shines on mostly original tunes co-penned by his brother, hit producer, Percy Bady (Tommies/BeBe&CeCe/Kelli Williams). Relatable lyrics with mellow grooves and unique hooks ("God don't want no haters in the church") make this one a great summer disc to bump from your trunk. Believe that.

For fans of: R KELLY/ AVANT/ WOODY ROCK
Picks: Keep On Believin'/ Simple Things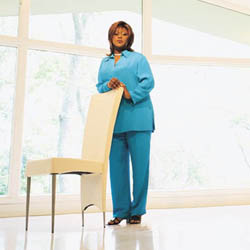 Shirley Murdock * Home (EMI Gospel, 2002)
msmurdocksplace.com --Produced by Dale Degroat, Cedric Thompson, D.O.A., Danny Witherspoon

Her voice still sounds as refreshing as it did when I first heard it on the R&B classic, "As We Lay" back in the 80s. It's a voice that still inspires newcomer like KELLY PRICE. Funky and worshipful. An instant classic.

Pick hits: It's In Your Hands/ Somebody/ Never Let You Down/ He Cares

For fans of: KELLY PRICE/ Vannessa Bell Armstrong/ Karen Clark Sheard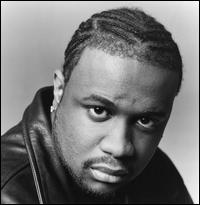 Woody Rock * Soul Music (Gospocentric Records, 2001/2002)
Probably one of the most anticipated projects among Urban Gospel heads. And Rock doesn't disappoint. In fact, for those who thought that SISQO was the only one in the group, DRU HILL, that could sing ... Woody rocks the show with a very funky project. Assists come from Mary Mary, CASE, Gospel Gangstas, Men Of Standard, as well as Rocks' fellow Dru associates.
For fans of: DRU HILL/ SISQO/ current Mainstream R&B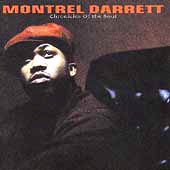 Montrel Darrett * Chronicles Of The Soul (EMI Gospel, 1999)
Straight off of his position as a member of Commissioned, Trel shows why he had the goods to hang with the favorite band of many Mainstream acts. With gruff vocals that are a mixture of D'ANGELO and DAVID HOLLISTER, Darrett sets a vibe not unlike Soul albums by late greats like DONNY HATHAWAY and OTIS REDDING, but with a Hip Hop edge to it.
For fans of: BLACKSTREET/ LAURYN HILL/ MYSTIKAL/ D'ANGELO/ DAVID HOLLISTER