Troy Ramey & The Soul Searchers * Call Jesus, Live (AirGospel, 2002) Produced by Don McKenzie
Simple and to the point. Not much meat on this bone. Though some may prefer their Gospel music like this, I personally need a little more than, "He made away for me" ... But that's just me. If you're like me, this is a project that will touch you when you're down, but you might need something else afterwards. Then again, if you've already prayed about, maybe this project will be just enough.
Favorites: Call Jesus/ The Lord Has Made A Way
For fans of: Joe Simon/ TYRONE DAVIS

Jazzis * Contemplative Soul (Eido Music, 2002) Produced by Jazzis
Website: mrjazzis.com and spiritmusic.co.uk
Jazzy Dance music not unlike the projects by 90s Pop artists, SOUL II SOUL and MAXI PRIEST; yet with hints of current U.S. R&B flava. Very refreshing and tight production that would mix in well with any Dance/Urban Gospel and Mainstream jams.
For fans of: MARLON JACKSON/ RANDY & THE GYPSIES/ JACKIE JACKSON/ MAXI PRIEST/ CRAIG DAVID
Favorites: What Kind Of Love/ Gonna Make It/ Walking Home/ In A Still Small Voice/ Give Him Thanks
Tommy Ellison & The Singing Stars * Going To See My Friend (AIR Gospel, 2002)
Ellison's strong voice reminds one of the dynamic soul crooners of the 50s, 60s and 70s. Then again, it may something to do with the remakes of classic songs by The Chi-Lites, The Manhattens and Huey Lewis & The News. Combine that with heartfelt concern for child safett ("Watch While You Pray") and reflections on Mama's wise words ("Father, Please Stand By Me") and you have a very charming project that you'll want to play over and over.
Favorites: Title cut/ Last Mile/ Father, Please Stand By Me
For Fans of: Canton Spirituals/ Gospel Keynotes/ THE CHI-LITES
Queen Esther Marrow and The Harlem Gospel Singers * God Cares (EMI Gospel, 2002) Website: emigospel.com
She's worked with Mahalia Jackson, BOB DYLAN, B.B. KING, CHICK COREA and HARRY BELEFONTE. She even voiced the role of OSCAR THE GROUCH's mother on SESAME STREET. Here, Queen Esther displays her Mahalia -like vocals on her first U.S. project. Standards sung with a classic voice makes this project shine.
Greenjade * Chronicles: The Story So Far ... (Jade-Eye Knight Records, 2002)
Website: greenjade.co.uk
Green represents healing and rejuvination. Jade represents a beautiful, yet spiritless stone. As Greenjade, this 5 member Rap ensemble from the United Kingdom looks to bring healing and rejuvination to the spiritless. Though nothing really jumped out at me as groundbreaking, 'Jade definitely brings the flava.
Favorites: Best Kept Secret/ Check One Two
For fans of: Tunnel Rats/ Cross Movement/ Ambassador/ LPG

Gary Oliver * Closer To You (Benson Records/ Light Records, 2002) Production by : Percy Bady/ Fred Hammond/ Joe Hogue/ BRIAN MCKNIGHT
Smooth songs of love, praise and devotion from one of Christian music's underated soul crooners. Of special interest, check out Gary's version of Brian McKnight's Urban Gospel classic, "Love All The Hurt Away" (last heard on Tim Miner's 1992 self-titled MOTOWN release).
Mostly mellow tunes, in the tradion of BeBe Winans and Jon Gibson, Oliver weaves in songs of male/female relationships with in between songs of praise. Songs like, "Don't Say It's Over", "Only Once In A Lifetime" and "Let's Talk About It" explore the topics of forgiveness and reconciliation in troubled unions.
Favorites: Only Once In A Lifetime/ I'll Believe In You/ Don't Say It's Over/ Let's Talk About It
For fans of: PEABO BRYSON/ GERALD ALSTON/ Angelo & Veronica/ Vince E'Bo

Youthful Praise * Awesome God (Evidence Gospel/ Light Records, 2002) Produced by John H. Smith/ Jonathan DuBose Jr./ James D. Robinson Jr. Website: youthfulpraise.org; evidence gospel.com
Youthful Praise combines the enthusiasm and freedom of a community choir with the passion and intesity of any singer who calls Christ their Saviour. Contemporary, but not Urban Contemporary. A choir for everyone.
For fans of: Ricky Dilliard & New G/ Cosmopolitan Church of Prayer
Favorites: Deliver/ Ruler/ Spirit/ Comfort/ He Lives/ Keys To The Kingdom
Vanessa Williams * Vanessa (Bajada Records/ Light Records, 2002) Website: compendiamusic.com
First of all, this isn't the Vanessa Williams who was the first African American MISS AMERICA and starred in the movie, "Soul Food". Secondly, this isn't the other Vanessa Williams that you remember from "The Cosby Show", "Melrose Place", "New Jack City" or the SHOWTIME cable television series, "Soul Food". Confused?
This is the Vanessa Williams who sang backup for Yolanda Adams and co-lead with Maurette Brown Clark on Richard Smallwood's "Angels". With that said, every song here doesn't seem to be the best match for Vanessa's passionate vocals, yet some of the best material of their careers is offered by producers, PAJAM, Richard Smallwood and Steven Ford.
Favorites: You Belong To Me/ See What I Believe/ All My Help/ Bow Down/ Hail Or High Water/ Think Again
For fans of: OLETA ADAMS/ Vickie Winans/ Yolanda Adams/ Kim Rutherford/ CeCe Winans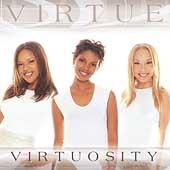 Virtue * Virtuosity (Verity, 2001) Production: Derek "DOA" Allen/ K Times 2 Productions/ T.Boy Website: Mahoganyinc.com
Virtue is a underrated ensemble that has outlasted many of the "girl groups" that debuted around the same time as they did (Nu Joi/ Special Gift/ Touch Of Faith). This is chill out music with lyrical meat to satisfy your hungry soul. Though the production team from their classic debut release put together a more cohesive project, their are several gems here, so don't sleep on this project.
Favorites: Never 2 Late/ You Are My Everything/ Til You Believe
For fans of: Kayla Parker/ Special Gift
Comedian "Bone" * Saved, Sanctified & Substitute Teaching (HamBone Productions, 2001)
Bone is different from a lot of other recorded Christian comics. The most important difference is --though his project is too short-- he gives us straight comedy and no song fillers to make the C.D. appealing to radio program directors. Which could mean that Christian radio stations won't play it.
Then again, another way that Bone is different, is that he has a Mainstream audience as well as a Christian audience. Having appeared on BET's COMICVIEW and OH DRAMA, Bone is becoming the comedy version of Kirk Franklin. Very funny stuff here.
Favorites: Lookin' 4 A Christian Girl/ Trials & Tribulations Of Substitute Teaching
For fans of: SINBAD/ BILL COSBY
Wilmington Chester Mass Choir * Live In Concert (AIR Gospel, 2001) Featured guests: Angela Spivey/ Lecresia Campbell/ Bruce Parham/ Carnell Murrell Production: Howard Kennedy/ Rev. Christopher Squire Website: airgospel.com
Solid project from a choir that continues to inspire with anointed lyrics and soaring voices tha unite in splendid harmony ... Simply wonderful.
Favorites: No Other Name/ The Only One/ We've Come To Praise/ Be Glorified
For fans of: D'Atra Hicks/ Ron Winans Family & Friends Choir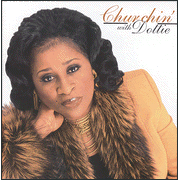 Dottie Peoples * Greatest Hits ( AIR Gospel, 2001)
Yet another remake of R KELLY's "I Believe I Can Fly. Okay, it's a great song, but give it a break already. On the positive side, included in this package are favorites like, "On Time God", "Testify" and "God Can".