Various Artists * Love, Honor & Cherish: Music For Your Wedding (Intersound, 2003) Featured artists: Trammell Starks/ Spectrum
Jazzy instrumentals of popular Mainstream love songs that will set a romantic tone for your wedding. And if you're not getting married, this is the perfect soundtrack for that long, overdue date with your spouse. Featuring remakes of classic love ballads by WHITNEY HOUSTON, TONI BRAXTON, KENNY G and BeBe & CeCe Winans. A second disc includes classical pieces, including the "Bridal March", "Ode To Joy" and "The Lord's Prayer".
Reflections, Vol 1 -Organ Instrumental * Featuring Ralph Lofton Jr. (Alliant/Light, 2003)

With a full band backing him and a organ as his weapon of choice, Lofton shines on this set; offering a little more flava than on the "Time With Hymn" project. Although, when he chooses to play without the band, he gives off a eerie funeral/Boris Karloff vibe.

For fans of: Moses Tyson Jr./ JIMMY SMITH

Picks: Great Is Thy Faithfulness/ I Surrender All/ The Old Rugged Cross/ There Is A Fountain/ Worship Medley
Reflections, Vol 2 -Saxophone Instrumental Hymns * Featuring Donald Hayes (Alliant/Light, 2003)

The great Donald Hayes sets the tone here with his dynamic playing on tunes by Walter Hawkins, Daryl Coley and Donnie McClurkin.

For fans of: Kirk Whalum/ Allen & Allen
Reflections, Vol 3 -Guitar Instrumental Hymns * Featuring Jonathon DuBose Jr. (Alliant/Light, 2003)

First of all, let's call this series of Cds what they are --Jazz. In fact, with all of the instrumental projects coming out in the industry, "Gospel Jazz" is a bigger format than folks give it credit for being.
Once we get that decided, realize that JD throws down guitar licks with the best of them. He really represents on this set of familiar hymns, including tunes by Andrae Crouch and James Moore. With no intrusive vocals to spoil the mood, this is excellent, but way too short.

Picks: His Eye Is On The Sparrow/ Joy/ Blessed Assurance/ Amazing Grace/ Come To Jesus

For fans of: Anthony Lockett/ Tim Bowman/ Earl Klugh
Reflections, Vol 4 -Piano * Featuring Derrick Jackson (Alliant/Light, 2003)

This volume of the series is one of my favorites. If for nothing else, the cover of Fred Hammond's "Living Word". You'll love it too.

For fans of: Ben Tankard
Ralph Lofton Jr. * A Time With Hymn:Joy (Alliant/Light, 2003)

We are treated here to the rousing instrumental of beloved hymns. Though it lacks the punch of projects like Bajada Minstrels' "Breathe", the understated,yet worshipful tone is very soothing and will bless your soul just as much.

Picks: Oh How I Love Jesus/ Joyful, Joyful/ Saved! Saved!/ Since Jesus Came Into My Life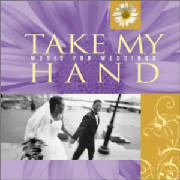 Take My Hand: Music For Weddings * Various Artists (Alliant Music Group/Compendia, 2003) Featured Artists: Wendy Moten/ Desmond Pringle/ Daryl Coley/ Da'dra Crawford Greathouse

I don't know what the best part of this project is --the idea or the actual project. Love songs for Christians is a cool concept in and of itself (just ask Jon Gibson, Tim Miner, BeBe Winans, Marcus Cole and Bishop T.D. Jakes). But what makes this project special is that you get the vocals on one disc and then the instrumentals on the second disc. Plus,you get the Wedding March Processional and Recessional. So a bride without musician contacts, can have a great DJ to set the tone for the wedding. Classic.

Picks: Always/ Only You/ Everything About This Love
Lisa Page Brooks * Lisa Page Brooks (Air Gospel, 2002) Production: Michael A. Brooks/ Charles Ollie Harris
The signature voice of the group, Witness, is back with her sophmore project. With plenty of Jazzy cuts mixed with flavorful Praise and Worship cuts, Brooks delivers a project that will bring a smile to your face.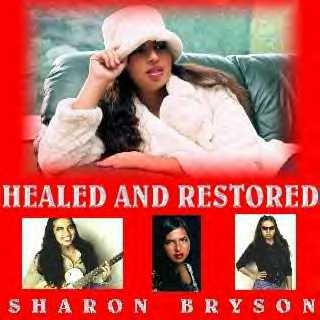 Sharon Bryson * Healed & Restored (Beauty 4 Ashes, 2002) Production: Sharon Bryson/ James Bowers/ Stephen Lewis/ Tally/ Donyea.
Two spins and you'll love this project from a young lady who's been through a lot in her short life. After being stabbed thirty times and left for dead, this whispery voiced songstress gives her musical testimony for all to be encouraged.
With its acoustic-yet-funky flava, you are reminded at times of Mainstream artists like SADE, LAURYN HILL, INDIA ARIE and AALIYAH.
Picks: I Trust In You/ It's Alright/ Love Song
For fans of: Terri Carroll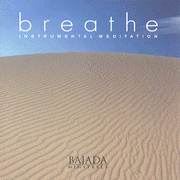 Breathe: Instrumental Meditation * Bajada Minstrels (Compendia Music Group, 2002)

This is excellence personified. Some of the tightest musicians in the industry get together and offer instrumental praise to the Father. This works on so many levels. It is Jazz, Praise and Worship and a mix-tape rolled into one. I love it and you will too.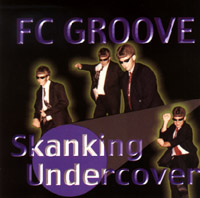 F.C. Groove * Skanking Undercover (Lukewarm Kiddiepool Records, 1998)

Bass, trumpet, harmonica, keyboard, guitar, sax, drums ... woodsaw and anvil? What strikes you right away is the great musicianship.
My first real look at Ska music is a nice one. Fun music with playful lyrics. Great for a beach party or just riding around with the top down.

For fans of: OC Supertones
Daniel Winans * On The Inside (InSync Records, 1997) Production: Caldwell Plus/ Mike E

With a similar Smooth Jazz/Retro Soul feel of CeCe's "Everlasting Love" and MARIO WINANS' debut MOTOWN project, this is the best of Daniel's five releases. Not unlike his mentor, Andrae Crouch, Winans sets a certain mood on his projects that leave you aching for more.

For fans of: TONY RICH/ SADE
Tim Bowman * Love Joy Peace & Happiness (Insync, 1996)
Featuring covers of songs by The Winans and Be Be and CeCe, Bowman debuts with a smooth batch of Jazz tunes that will delight fans of GEORGE BENSON, EARL KLUGH and WES MONTGOMERY.