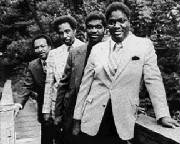 The Sensational Nightingales * Songs To Edify (Malaco, 2003)
With the majority of tunes written by group members, Joseph Wallace and Darrell Luster, the 'Gales bring the Southern flava. Smooth vocals and tight harmonies abound as the veteran group prove why they've been ministering through music as long as they have. You'll be missing a treat if you don't get a copy of this great project.
Picks: I'm Blessed/ Please Send Lazarus/ My Life Is In God's Hands
For fans of: CHARLES BROWN/ BROOK BENTON/ Pop Winans/ The Fairfield Four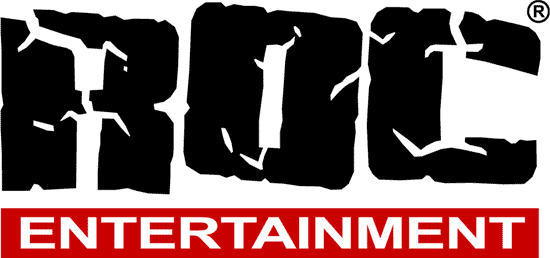 Poppa Joe and The Harmonizers * Standing By The Grace (Roc Diamond Gospel/ DOA Soul Entertainment, 2003)
From Sacramento, California comes this dynamic group of men with a story to tell. After the death of his wife, Poppa Joe stands strong, preaching of the Lord's grace and mercy through song; ministering to himself as much as to the listeners. With sweet harmonies and hard vocals reminiscent of all that we love about Quartet and Blues, these Mobile, Alabama natives give the other groups a run for their money.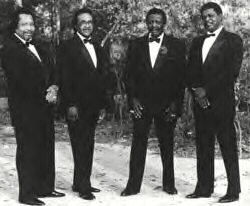 Pilgrim Jubilees * The Year Of Jubilee (Malaco, 2003)
Clay Graham and company commemorate 50 years of ministry with this engaging project. Recorded live at the Livingston Performing Arts Center in Morton, Mississippi, the legendary quartet is backed up aby Benjamin Cone III & Worship.
The Jubes' smooth Southern sound is as soothing as a big Saturday morning/Arkansas breakfast; inviting you in and making you feel right at home.
Picks: Yes Lord/ Work On Me/ Call Him Up/ Battle Songs
For fans of: The Canton Spirituals/ Gospel Keynotes
Luther Barnes & The Sunset Jubilaires * It's Your Time (Air Gospel, 2003)

For over 35 years, Luther & The Jubes have been making the kind of "Quartet" music that everyone can enjoy. With a Soul crooning style and smooth tracks, the group's Urban flavored Traditional songs are Biblically based works of musical art. Of special note is, "Tribute To Dad" where the group performs a medley of songs by Luther's father, Rev. F.C. Barnes (best known for the 80s classic, "Rough Side Of The Mountain").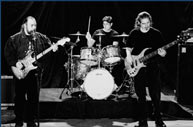 Glenn Kaiser Band * Blactop (Grrr Records, 2003)
Featured artists: RICK DERRINGER and Dave Beegle

With the release of their third project, GKB come back at you with that patented Classic Blues Rock style that only they can give you. Tackling views like Domestic Violence, learning to trust, divorce and alcoholism, this blazing set of tunes will heat up your summer.

For fans of: BAD COMPANY/ ZZ TOP/ ACDC/ JIMI HENDRIX/ Resurrection Band
Troy Ramey & The Soul Searchers * Call Jesus, Live (Air Gospel, 2002)
Ramey approaches his lyrics with a simplicity that will get on the nerves of people who like a deeper message in their music. Yet for those who don't particularly care for more Contemporary songs and consider some acts too wordy .... Or perhaps, for those who just need a song of encouragement in your midnight hour ... This is the one for you.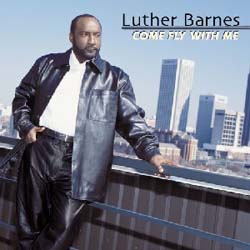 Luther Barnes * Come Fly With Me (Air Gospel, 2002)
With dynamic guests like Dottie Peoples, Darwin Hobbs and The Williams Brothers, Barnes delivers a soulful collection of tunes that go from R&B flava to deep Traditional/Southern flava. For proof, check out the delicious cut, "Satan Take Your Hands Off Me" featuring Joe Ligon of the Mighty Clouds Of Joy.
Picks: Half A Man/ I'm Still Missing You
Glenn Kaiser Band * Ripley County Blues (Grrr Records, 2002)
Kaiser, Ron Montroy and Ed Bialach pack up their gear and travel to a huge log cabin in Missouri to crank out 8 acoustic and 6 electric Blues tunes. And not unlike most retreats, listening to this project will give you the feel of having a mountaintop experience.
For fans of: Darrell Mansfield/ Rev. Dan Smith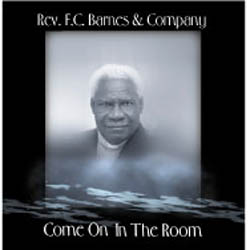 FC Barnes * Come On In The Room (Air Gospel, 2002)
After over 40 years in ministry, Rev. Barnes continues to deliver uplifting church rocking Gospel that makes you feel good all over. This project is no exception, with remakes of hymns that he grew up loving, this cd is great for folks who don't particularly care at all for more contemporary styles.
Picks: Title song/ He Was There All The Time To Rescue Me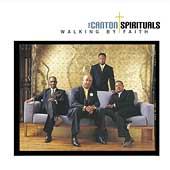 The Canton Spirituals * Walking By Faith (Verity, 2002)

This one takes a little getting used to. After about a decade or more of making live recordings, the Cantons take it back to the studio with mixed results.
While the song lyrics still get to the heart of the matter, the synthesized horns --that maybe had more natural feel in a live setting-- start to irritate you. But when it comes down to it, there are several cuts on here that'll definitely make you cry and/or reflect on your shortcomings. And isn't that why we support the Cantons' ministry? Not the best, but still good.

Picks: Holy Ghost Guitar, Show Yourselves Approved, Redeemed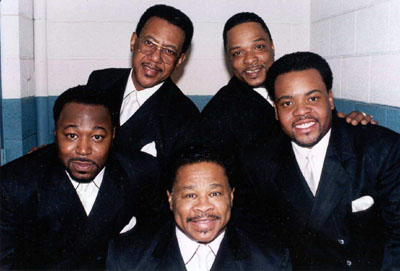 Mighty Clouds Of Joy * I Want To Thank You (Light Records, 2002)

After one of the best projects of their career, The Clouds return with another Urban/Traditional project that is just as good, but with one misstep. The remake of Pop Winans' "Right Here Waiting" should have been left off of this project. Other than that, this is a good buy.

Picks: Seeking The Fire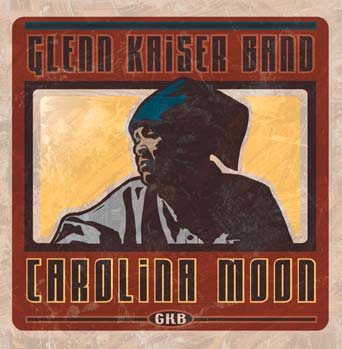 Glenn Kaiser Band * Carolina Moon (Grrr Records, 2001)

The second project from GKB offers more of the Blues/ Rock sound and biting lyrics enjoyed on their debut, "Winter Sun".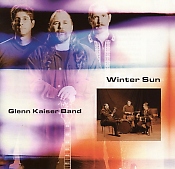 Glenn Kaiser Band * Winter Sun (Grrr, 2000)

Make no mistake. This is Blues music. But it is Blues with hopeful lyrics, as well as screaming guitars. Sort of like the soundtrack to a gritty action movie like PATRICK SWAYZE's "Roadhouse". And it's really great to ride to. Check it out.

Picks: My Backyard/ Winter Sun/ Northbound
For fans of: Allies/ JEFF HEALY BAND/ STEVIE RAY VAUGHN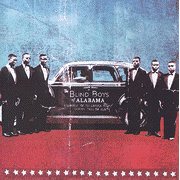 Blind Boys of Alabama * Spirit Of The Century ( EMI Gospel/ Real World Records, 2000)
On PETER GABRIEL's Real World Records, the legendary quartet bands together with musicians, JOHN HAMMOND and CHARLIE MUSSELWHITE to bring a unique sound. In fact, they go for a deep Blues (or Roots) sound that wil bless all that hear.
Picks: Run On For A Long Time/ The Last Time